Many people think that having a swimming pool enclosure in their garden is a little unpleasant. This is mainly because they take up a lot of space. Some people even find them to be an eyesore while they are trying to enjoy spending time in their garden.
However they are quickly becoming a necessity for pool owners. Thankfully there is now a way that you can give your pool the protection and safety with affordable lido enclosures.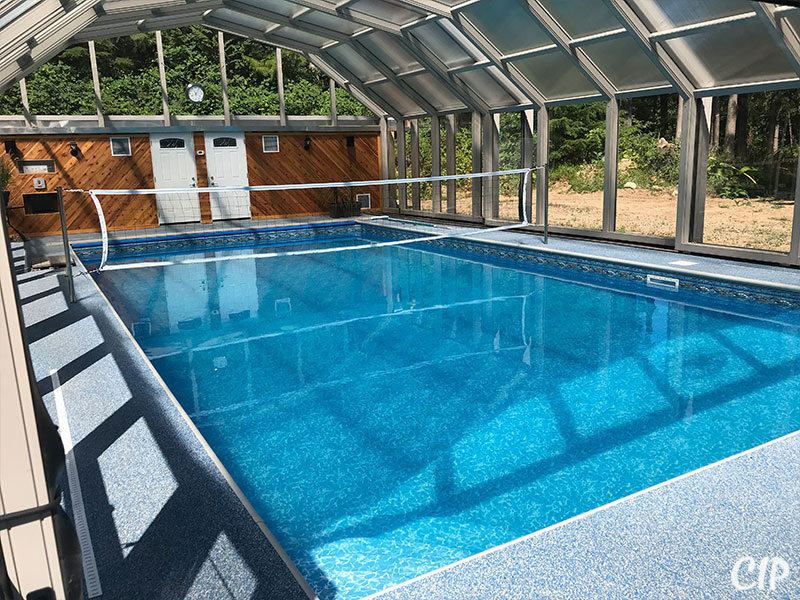 These types of pool enclosures have completely changed the whole market within recent years. One of the main reasons for this is that a low profile enclosure combines all of the benefits that come with a larger pool enclosure but for a fraction of the price.
This gives you complete value for money as prices start at just under £3,500. The one downside, well really the only downside is that you can't walk around the edge of the pool when the enclosure is on, but this shouldn't be a problem as when you use the pool the enclosure most likely will be off.
If you want good protection of your swimming pool water as well as to protect your children and/or pets from falling in etc. but you don't want to be paying a fortune, and you don't want something that will over power the beauty of your garden, then you should look into having a low profile swimming pool enclosure installed.
Having a low profile swimming pool enclosure is a bonus. It minimizes the impact that it has over your pool area, it enhances your pool's heat and energy performance, and has a price tag that you can't beat. This is why this type of enclosure is now one of the most popular choices for many people.